CLICK HERE FOR FULL ARTICLE
Corporate Housing Provider Suite Home Chicago Earns 2017 "Company Member of the Year" Tower of Excellence Award from CHPA
Temporary apartment provider Suite Home Chicago honored with industry recognition.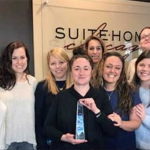 Chicago, Illinois (PRWEB) March 07, 2017 — We are "Flying the W" in Chicago again! Suite Home Chicago was thrilled to be honored with the "Company Member of the Year" award by the Corporate Housing Providers Association (CHPA) at last week's annual conference in Huntington Beach, California. This award recognizes Suite Home Chicago's commitment to excellence within the corporate housing industry and their emphasis on building strong relationships within the hospitality sector.
Operations Manager Sarah DiDavide, CCHP beamed, "At Suite Home Chicago we truly strive to make the entire corporate housing experience the best that it can be for our guests, we always focus on what we can change or do to improve on the stay. To be honored by people that we work with and many that we look up to
is such an accomplishment. This award means so much to us and we hope to continue to work up to the standards of the CHPA Company Member of the Year."
Furnished Corporate Housing Provider, Suite Home Chicago Renews WBE Certification
Suite Home Chicago renews WBE Certification as they continue to grow and expand business.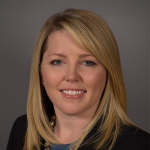 Chicago, Illinois (PRWEB) June 22, 2016 — Suite Home Chicago, a business specializing in extended-stay corporate housing, is excited to announce the renewal of their national certification as a Women's Business Enterprise by the Women's Business Development Center (WBDC), a regional certifying partner of the Women's Business Enterprise National Council (WBENC).
WBENC's national standard of re-certification implemented by the WBDC is a meticulous process including an in-depth review of the business and site inspection. The certification process is designed to confirm the business is at least 51% owned, operated, and controlled by a woman or women.
"We are thrilled that Suite Home Chicago continues to benefit from being a woman owned business," President & Owner Jennifer Breen said. "We continue to expand and grow as a business into new markets, and the WBE certification has been a springboard for new business development for our team."
Corporate Housing Company Suite Home Chicago Heads North
Corporate housing company, Suite Home Chicago heads north expanding offering of fully furnished apartments into Milwaukee.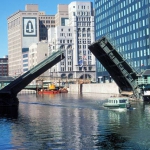 Chicago, Illinois (PRWEB) September 01, 2016 — "Suite Home Milwaukee" is open for business!
The team at Suite Home Chicago is excited to announce their recent expansion into the Milwaukee market, offering luxury, corporate apartments within the city limits and its' surrounding suburbs. With a dedicated team in place, our clientele can expect the same great Suite Home service in this newest location.
"Our corporate clientele has been asking us for years to set up fully furnished apartments in Milwaukee," Suite Home owner Jennifer Breen said. "Our team prides itself on knowing the Chicago area like the back of our hand, and we just did not want to set up apartments in Wisconsin until we felt comfortable knowing the market like we know our hometown."
Breen continued, "After 9 months of quietly setting up apartments and learning everything we can about Milwaukee and its suburbs, we felt the time was right to establish our position in the market." Currently, Suite Home offers temporary furnished apartments in downtown Milwaukee, and in nearby suburbs
Brookfield, Oak Creek, and Wauwatosa.
Corporate Housing Provider, Suite Home Chicago, Commits To Fighting Hunger
Leading Corporate Housing Provider Partners With National Non-Profit Move For Hunger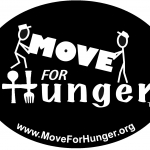 Chicago, Illinois (PRWEB) May 31, 2016 — Suite Home Chicago, a leading corporate housing provider headquartered in the Windy City, has partnered with the national non-profit, Move For Hunger, to demonstrate their commitment to fighting hunger. Nearly 50 million Americans are affected by food insecurity, including 1 in 5 children. As a proud partner of Move For Hunger, guests at Suite Home Chicago locations have the opportunity to change these staggering statistics by donating their unopened, non-perishable food items upon departure. These year-round donations are distributed directly to local food banks in need, helping fight hunger on a broad scale in the Chicagoland area and across the United States.
"We are thrilled to have Suite Home Chicago join us in the fight against hunger," says Adam Lowy, Executive Director of Move For Hunger. "With such devastating hunger statistics at both the local and national level, their efforts will provide crucial support to our mission to feed the hungry."
"Since our founding a decade ago, Suite Home Chicago has been dedicated to the well-being of our community," explains Sarah DiDavide, Suite Home Chicago Operations Manager. "Partnering with Move For Hunger was a natural fit; we can help reduce hunger by providing our guests with the opportunity to donate any
remaining items upon departure. Our guests are thrilled to participate as well."
Suite Home Chicago Announced as Preferred Corporate Housing Provider at AMLI Deerfield Apartments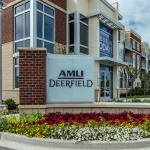 Chicago, Illinois (PRWEB) August 21, 2015 — Suite Home Chicago is pleased to announce that the firm has been selected as the preferred corporate apartment provider at AMLI Deerfield, located in the heart of Chicago's busy North Shore area.
"It is truly an honor to have been chosen as the preferred provider at AMLI Deerfield," Suite Home Chicago owner Jennifer Breen said. "The property is ideally situated for many of our corporate clients and we are excited to start opening up our units in September, 2015. We strive to provide exceptional apartments and service at this location, and we are excited to partner with AMLI Deerfield to assist with any corporate, furnished apartment needs."
AMLI Deerfield is conveniently located just minutes from the Lake-Cook and Deerfield Metra stations, in addition to being moments from I-294 for easy access to the city's two airports and downtown Chicago. AMLI Deerfield is also close to Northbrook Court and downtown Deerfield for convenient dining and shopping options.